A Culture and Ecosystem Approach to Value Creation
As a TECH company working in a knowledge- intensive industry, people and ecosystem are the key to success.

Growth, Trust, Learning and Sharing, are essential part of Onelity's core values and the key to maintain an amusing and productive workplace environment.
ONELITY IS TIMELY QUALITY ACHIEVED
We are a European smart-shoring and software development company with Headquarters in Germany (Cologne) and a branch in Greece (Thessaloniki).

We offer full custom service or turnkey package solutions on IT projects, as a near-shore partner.

The two operational centers in Germany and Greece, offer proximity and access to all European commercial centers in less than two hours, allowing for immediate response in any given circumstance.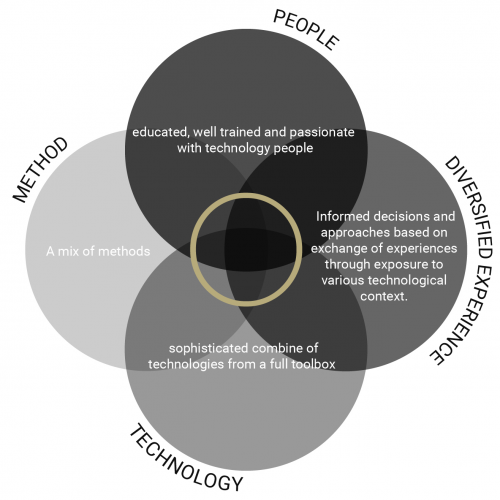 As any company, we are also facing the challenge to be flexible and adaptive, while staying relevant with changes in consumer and industrial demand.
Our response was to re-invent the near-shoring model, by establishing a new, customized and reflective model. The smart-shoring model.
The smart shoring model is about integration and quality, bringing together educated people, hands on experience, systems and methods.
Been there done that is a skill that is hard to get. ONELITY is staffed with inventive IT professionals and engineers, who since 2016, have delivered more than 110 international projects for 50+ multinational organizations, that offer a hands on training experience. Get your professional qualifications training in key areas as Agile (Scrum), Software testing (ISTQB) and DevOps.
Depending on your area of interest you can reach a domain expert at Onelity.