ISTQB Test Automation Engineer
The content of the training is in accordance with the official ISTQB Syllabus.
What makes ONELITY's program stand out is that during your training you will explore real case studies from our global projects portfolio. Along with exercises and mock tests, you will explore real and international scale projects that you get solid skills and deep understanding. Success in exams is what naturally follows. Holders of an Advanced certificate are eligible to continue to higher level software testing qualifications, certifying themselves at Expert level.
Who is this program for?
The qualification is aimed at people who already have experience in software testing and who wish to further develop their expertise in automation testing, including Functional Testers, User Acceptance Testers, Test Automation Specialists, Performance Testing Specialists, Testing Team Leads.
Class Size
Maximum 5 participants.
Course Language
Please notice that the training and all training material is in English, as the exams are held exclusively in the english language.
Entry Requirements
To be able to participate in an Advanced Level certification, candidates must hold the Foundation Certificate and have sufficient practical experience.
Study Load
The program is built for practitioners with limited available time. Most of the work is carried out during classes. However you might need 10-12 hrs to read the syllabus prior the start of the course and 2-3 hrs to reflect on the total material and do some mock tests before the exams.
Pricing
Training price: 950€ + 0% VAT*
Examination fee: 200€ + 24% VAT

* VAT exemption on training courses

Special Prices
If you are a student or an unemployed individual don't hesitate and ask for discounts & special prices. Please contact us here academy@onelity.com for more details.
Accommodation
This program is offered both on-site and online. However if you don't live at Thessaloniki, nothing stops you from taking advantage of discounted prices and spend a productive weekend in one of the associate hotels. Take advantage of our preferential prices in accommodation from partnerships that we have. Contact us for more information.
Accreditation

Info
Each participant receives a certificate of attendance upon the completion of the training.
Not all participants are obliged to participate in the examination.
The examination has a duration of 118 min and a minimum score of 65% is required to pass (26/40).
The structure and rules for the ISTQB exams along with a mock test are sent via email to the registered participants prior to the course.

The content of our training is in accordance with the
official ISTQB Syllabus. In addition, it includes even more hands-on scenarios,
exercises and test exams, ideal for a thorough preparation for the exams.
The content of our training is in accordance with the
official ISTQB Syllabus.


1.Introduction and Objectives for Test Automation
1.1 Purpose of Test Automation
1.2 Success Factors in Test Automation


2. Preparing for Test Automation
2.1 SUT Factors Influencing Test Automation
2.2 Tool Evaluation and Selection
2.3 Design for Testability and Automation


3. The Generic Test Automation Architecture
3.1 Introduction to gTAA
3.2 TAA Design
3.3 TAS Development


4. Deployment Risks and Contingencies
4.1 Selection of Test Automation Approach and Planning of Deployment/Rollout
4.2 Risk Assessment and Mitigation Strategies
4.3 Test Automation Maintenance


5. Test Automation Reporting and Metrics
5.1 Selection of TAS Metrics
5.2 Implementation of Measurement
5.3 Logging of the TAS and the SUT
5.4 Test Automation Reporting


6. Transitioning Manual Testing to an Automated Environment
6.1 Criteria for Automation
6.2 Identify Steps Needed to Implementing Automation within Regression Testing
6.3 Factors to Consider when Implementing Automation within New Feature Testing
6.4 Factors to Consider when Implementing Automation of Confirmation Testing


7. Verifying the TAS
7.1 Verify Automated Test Environment Components
7.2 Verifying the Automated Test Suite


8. Continuous Improvement
8.1 Options for Improving Test Automation
8.2 Planning the Implementation of Test Automation Improvement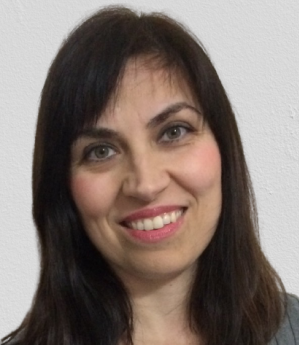 Dimitra Tzika
QA Engineer
Dimitra Tzika has been working as a Quality Assurance and Test Engineer for several years and as result she has acquired working experience in several different models of testing. She has been ISTQB certified on Foundation, Advanced (Test Automation Engineer, Test Manager) and Agile Tester Levels.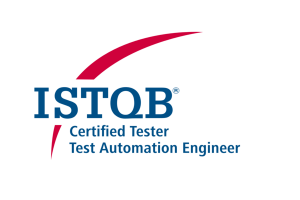 Admission Deadline
15 November 2023
Starting Dates
22-24 November 2023
Online (3 Days)
Οnelity offers both on-site and remote courses. When training takes place online, each participant still receives a hard copy of all training material.
Duration is usually 9:00-18:00 with 10 minutes breaks for coffee and an hour break for lunch. The exact schedule is sent via email to the participants a week before training.
Before I starting my journey to the "QA world" I knew that I wanted to be successful in the field of Testing. ISTQB and Onelity gave me the opportunity to compete with myself and helped me prove that I was not wrong in choosing this path. The seminars were pleasant and helped me understand in depth the meaning and purpose of Testing, not only as an activity but as a way of thinking, too.
Not having much experience on software testing procedures and methodologies, attending the training at Onelity was a great choice for me to learn, be confident and well prepared for the ISTQB Foundation Level exams. The course gave me a good understanding on best practices which helped me to organize and better plan the methods I used to work. It was very well organized and the trainer was well informed, ready to answer any question.
In the 3-day ISTQB workshop from Onelity I was given everything I needed to obtain the CTFL certification. Nice facilities. Friendly environment. Targeted lessons based on the syllabus. Amazing instructors. And I have also made new friends.
I think it was the right decision to do a training course instead of learning by myself, because the trainer was really good at explaining the material. That is why I learned faster and better. Thank you very much!