Employee referral program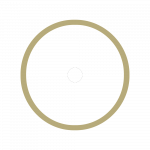 Onelity is expanding quickly and constantly looking for talented people to join our company. We have therefore initiated our new
Onelity Referral Program
, where our employees will be rewarded for helping us find associates to join our business, from their own network.
How can you refer or apply
In any of the above cases, please mention the name of the Onelity employee who made the recommendation.
How does the bonus/reward program work?
After 6 months of successful employment, for every single referral, the Onelity employee will receive a bonus of
500€
(before tax).